I have been working as a Complementary Therapist for over 20 years now. Initially trained in Biochemistry at London University, with a 10 year career in Marketing and Market Research in the food industry, I retrained in 1999 as a Complementary Therapist.
My therapy training has involved many modalities. My first training was in The Bowen Technique. I attended training courses run by several different Bowen Schools and I used Bowen extensively in the early years in my clinic blending it with the other disciplines I studied.
As a trained Body Control Pilates Instructor I ran Pilates classes and used Pilates exercises and sessions with my clients.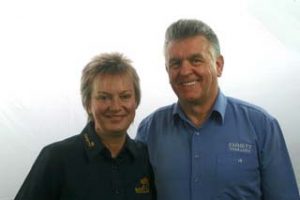 In 2007 I met Ross Emmett and it is fair to say I was blown away by the speed and ease with which I could achieve faster results for my clients with only a few chosen EMMETT releases. The EMMETT Technique changed my therapy life.
Today I am a Director of EMMETT Therapies UK and one of only two Senior Instructors of the EMMETT Technique in the UK. I travel extensively teaching the EMMETT Technique to Physiotherapists, Medical Doctors, Chiropractors, Osteopaths, Massage Therapists, Bowen Therapists and other health professionals.
Today my treatments are almost entirely EMMETT based. I enjoy watching the amazement on client's faces as they feel looser, more relaxed and easier in their bodies. Many people require only one or two treatments to achieve satisfying results. I have successfully treated many types of discomfort in this way; backs, hips, necks and shoulders, knees and ankles, heads and jaws as typical examples.
Based in New Malden, I regularly see clients from surrounding areas in Surrey and the Greater London area.